Tattslotto, also known as Saturday Lotto, typically offers a First Division prize of AUD $4 million. However, occasionally, the lotto hosts Superdraws/Megadraws, where the jackpot usually reaches around somewhere between AUD $20 million to AUD $30 million.
The Largest Jackpot In The History Of Tattslotto: The biggest jackpot in Australian Tattslotto history was AUD $47.9 million during a draw in April of 2008. The winner has remained anonymous and it is unknown how he/she used the money.
The Most Recent Tattslotto Superdraw/Megadraw Win: The most recent Superdraw/Megadraw win in Tattslotto took place on Saturday, March 30th, 2019. The jackpot was an impressive AUD $20 Million. There were nine lucky ticket holders during this draw, each of who received a share of AUD $2,222222.23.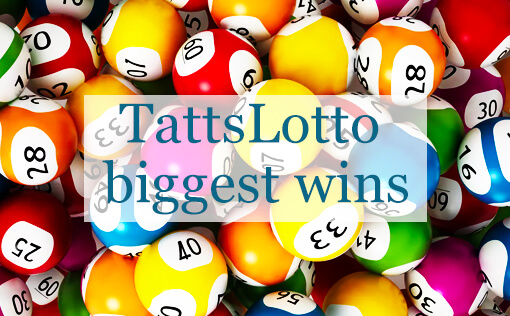 How A Previous Tattslotto Superdraw/Megadraw Winner Used Her Jackpot Money: A while after her winning, Tattslotto tracked down a previous Superdraw millionaire named Jane to ask her a few questions about how she had used her money.
According to the Tatts Group, when asked about how she had used her prize money, Jane said: "I split my winnings into portions. One portion was for spending on new cars, holidays and gadgets. One I set aside for long-term investments. One I gave to my partner for him to do with as he pleased. The final portion I gave to my immediate family. I split it equally between each family member and let them use it as they wished." Jane also added that this winning has allowed her to buy things that she otherwise would have never been able to afford, such as a brand new car and replacing her old house with a newer, fancier one. She also planned a few dream holidays, one of which would be three weeks traveling on the Indian Pacific train and the other one would be a family trip on The Ghan, which is something her family has always wanted to do.
And when they asked her if she had any advice for other First Division winners, Jane answered that it is better to not be extreme with purchases, as expensive things usually have expensive insurances as well. "You need to plan for the future before you consider buying these to see if you can afford the upkeep. Also, try three different financial planners before you settle on one, to find the best fit for you," Jane added.