The Oz Lotto rules are not very difficult. First of all, you must be at least 18 years old to play. However, you do not necessarily need to be living in Australia - you can play using an online concierge service.
The game starts with the purchase of a ticket, which must be bought by Tuesday 7:30 PM AEST. Your ticket consists of seven numbers, which either you choose yourself or have them generated randomly for you.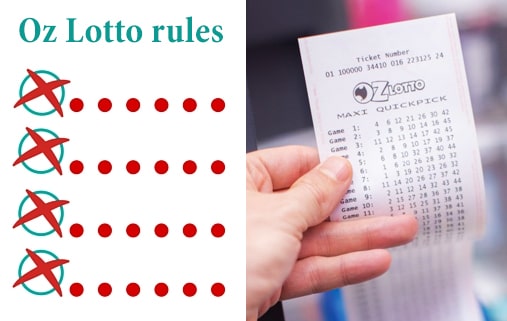 Then, on Tuesday night at 8:30 PM AEST the draw takes place. During the draw, nine numbers from a pool of 45 balls between 1 and 45 are drawn. There is a total of seven prize divisions in Oz Lotto results.
In order to win a prize in Oz Lotto you must have one of the winning combinations. For example, to win the First Division prize of AUD$2 million or more, you must match your seven numbers on the ticket, with the seven numbers drawn. The odds of winning this prize are 1 in 45,379,620. However, there are six more prize divisions in Oz Lotto where the chances of winning are better. In fact, you can win with matching as little as three main numbers and one supplementary number. Basically, the main rule here is that if you want to win - you have to have at least one of the winning combinations. There is a total of nine different winning combinations in Oz Lotto.
If you win a prize, you can claim it online through your Oz Lotteries account. You can also claim smaller prizes at your local convenience store that holds Oz Lotto tickets. Each Australian state has a different deadline for claiming prizes, therefore it's best to check with your local lottery operator. Lottery prizes are awarded tax-free.
You can find a more comprehensive explanation of the Oz Lotto rules on their official website.