If you missed the live draw on TV at 8:30 PM AEST on channel 7TWO, Oz Lotto results are generally available right after the draw. This is usually around 9 PM AEST on the night of the draw. There are a few different places where you can find the results after the draw has taken place: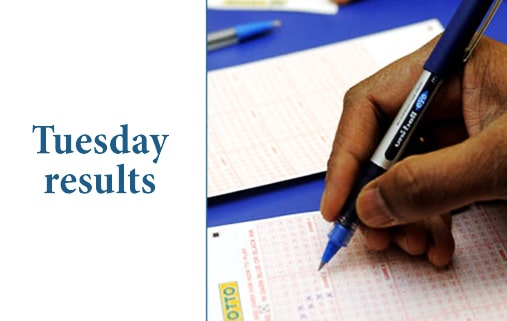 1. Online
After the draw has taken place, you can find the Oz Lotto results tuesday night online. Many different websites share the latest draw results. One of those websites is right here at LottoDraw. Or you can always check the official The Lott website.
2. By Email
If you have an online account with The Lott, you can receive the Oz Lotto results straight to your inbox! This is a very convenient way to check your results because you won't have to go online searching for them. Instead, as soon as the draw has ended - you will get them emailed to you. Just make sure that you are subscribed to receive their emails
3. On The Lott App
If you have The Lott app, you can scan your ticket straight through there to find out if you are a lucky winner or not. The app is available both through the App Store and for Android. Plus, it has a bunch of extra features you may find useful, such as learning what the next draw's jackpot will be as well as recent dividends. It can even help you locate The Lott store that is nearest to you!
4. In-Store
If you missed the results on TV and you do not have access to the Internet, there is always the option of going to your nearest Oz Lotto retailer to check your results. There you will find a self- service checker to check your tickets or you can ask the retailer to check your ticket for you. If you happen to win a small prize - they can pay it out for you right on the spot!