Oz Lotto has been making Australians rich for over 25 years now. So rich that Oz Lotto even holds the record for the largest Australian lotto jackpot prize ever.
The Largest Jackpot In The History Of Oz Lotto:
The largest Oz Lotto jackpot ever won was on November 6th, 2012. It was rolled over nine times before the record-breaking amount of AUD $111,972,151.04 was won. During this draw, nearly 1 in 2 Australians purchased tickets for the game. The jackpot was divided between four lucky winners and each of them received AUD $27.9 million tax-free! Two of the winning entries were purchased in Victoria, one in New South Wales, and the other in Queensland.
One of the winners from Victoria revealed that the money would be used for visiting friends overseas and buying each family member a home of their own. The other winner from Victoria was a syndicate of 80 members, who each received AUD $349,913. The winner from New South Wales claimed to pay off their mortgage as well as for their children and other relatives. The Queensland winner planned to buy property, upgrade their cars, and take a holiday abroad.
However, even though AUD $111,9 million may have been the biggest Oz Lotto winning ever, it certainly wasn't the only one.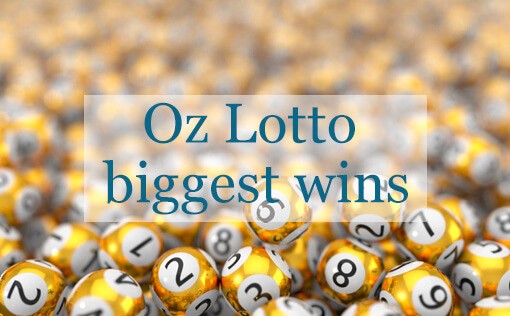 Other Big Oz Lotto Winnings:
AUD $106.5 Million Apart from the largest jackpot of AUD $112 million, there was one more Oz Lotto jackpot over AUD $100 million and it was won in 2009. The huge jackpot of AUD $106.5 million was won by two lotto players and each of them received AUD $53 million.
AUD $70 Million In December 2013, a group of girls won the jackpot of AUD $70 million. The funniest part is that the lucky ticket was bought for fun with leftover lunch money! This win marks the largest lotto payout with a single ticket.
AUD $60 Million In 2015, three lucky ticket holders from Brisbane, Western Australia, and Northern Territory won the jackpot of AUD $60 million. They each received a total of AUD $20 million. It is not known how the winners from Western Australia and Northern Territory used their prize money, but the Brisbane winner is known to have planned investments, donating to charity, and traveling.
AUD $50 Million In 2017, three lucky winners shared the jackpot of AUD $50 million. The winners were from Sydney, Queensland, and Western Australia. Reportedly, the main use of their prize money was to invest and share with family.