Even though Monday Lotto does not offer a top prize that rolls down, it has still made many Australians rich! With a First Division prize of AUD $1 million, there is a lot one could do with that kind of money. Here are some stories from lucky past Monday Lotto winners.
Hard-Working Balwyn Nurse Wins AUD $1 Million On March 25th, 2019, a lucky woman from Balwyn held one of three winning Monday Lotto tickets. She had won AUD $1 million and declared that the first thing she would do is wave goodbye to her early morning wake-up calls and long night shifts as a nurse.
"I think it will be early retirement for us both. But I do think it will be hard to let go," she told the Tatts Group about herself and her spouse. "We've decided we are both going to quit because we are such busy people. We work hard at work, and then come home and work hard to do things around the house." The Balwyn-based woman claimed that instead of working, she may take up volunteer work to keep busy. She also added that she will be planning a vacation very soon: "There is going to be a holiday! We've already been looking at flights for a trip to the Northern Territory!"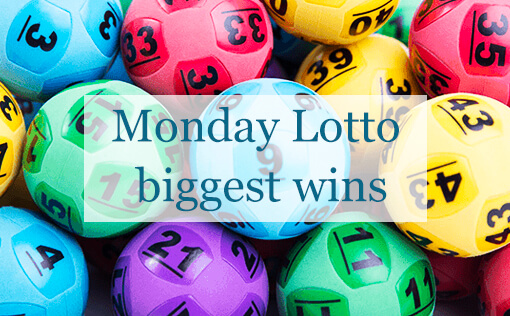 The nurse also added that she always had a feeling she might win the Monday Lotto: "This might sound really weird, but I've always had a feeling I'd win Monday & Wednesday Lotto so I've been playing it for the last couple of years. I had no idea what it would feel like, or what my reaction would be and now it's happened it's like 'wow'. I can't say why I had a feeling, I just did, and so I've always just played those two nights of the week." Well, looks like her intuition was right this time!
Melbourne-based Mechanic Wins AUD $1 Million On March 25th, 2019, a Melbourne-based mechanic was one of three lucky Monday Lotto ticket holders. The Victorian man won AUD $1 million and claimed that he had a few plans on how to spend his money. "Straight away I'll smash my mortgage!" he told the Tatts Group. He also added that he would love to get a new car: "I've never had a brand new car! That's what I want to be honest. Because I am a mechanic, I love to drive but I've always had old cars. But this time I'd like to buy a brand new car for me and my wife." Sounds like a mechanic's dream come true, huh?!
The happy mechanic also revealed that he will be planning on buying lottery entries again: "I'm hoping my lucky numbers come up again! I've put my tickets on for tonight and for Saturday night as well!"